>> Monday, February 28, 2011
I love getting closer to my due date, but as it gets closer there always seems to be yet another test that needs to be taken. Around 28 weeks your OBGYN will mention that it's time for the infamous glucose test that tests for gestational diabetes. You know that yucky sugary drink every pregnant woman dreads drinking? Yes, we're talking about that! If I didn't have the urge to hurl before, I do now.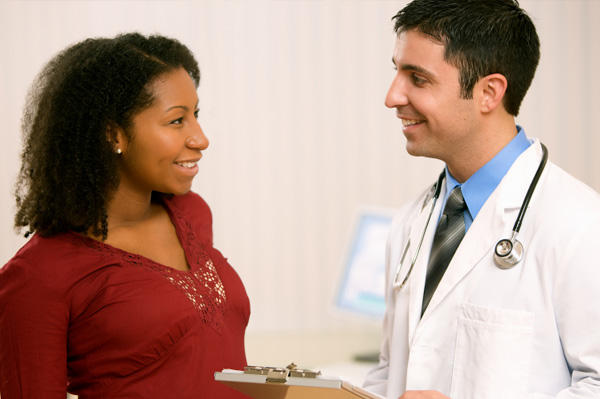 Pregnant women who have never had diabetes before, but who have high blood sugar (glucose) levels during pregnancy, are said to have gestational diabetes. Gestational diabetes affects about 4% of all pregnant women - about 135,000 cases of gestational diabetes in the United States each year.
Gestational diabetes starts when your body is not able to make and use all the insulin it needs for pregnancy. Without enough insulin, glucose cannot leave the blood and be changed into energy. Glucose builds up in the blood to high levels. This is called hyperglycemia.


HOW GESTATIONAL DIABETES CAN AFFECT YOUR BABY
Gestational diabetes affects the mother in late pregnancy, after the baby's body has been formed, but while the baby is busy growing. Untreated or poorly controlled gestational diabetes can hurt your baby. When you have gestational diabetes, your pancreas works overtime to produce insulin, but the insulin does not lower your blood glucose levels. Although insulin does not cross the placenta, glucose and other nutrients do. Extra blood glucose goes through the placenta, giving the baby high blood glucose levels. This causes the baby's pancreas to make extra insulin to get rid of the blood glucose.
SYMPTOMS
Usually there are no symptoms, or the symptoms are mild and not life threatening to the pregnant woman. Often, the
blood sugar
(glucose) level returns to normal after delivery.
·

Frequent infections, including those of the bladder, vagina, and skin
TESTS
Gestational diabetes usually starts halfway through the pregnancy. All pregnant women should receive an
oral glucose tolerance test
between the 24th and 28th week of pregnancy to screen for the condition. Women who have risk factors for gestational diabetes may have this test earlier in the pregnancy.
TREATMENT
The goals of treatment are to keep blood sugar (glucose) levels within normal limits during the pregnancy, and to make sure that the growing baby is healthy.
Your health care provider should closely check both you and your baby throughout the pregnancy. Fetal monitoring to check the size and health of the fetus often includes
ultrasound
and non stress tests.
The best way to improve your diet is by eating a variety of healthy foods. In general, your diet should be moderate in fat and protein and provide controlled levels of carbohydrates through foods that include fruits, vegetables, and complex carbohydrates (such as bread, cereal, pasta, and rice). You will also be asked to cut back on foods that contain a lot of sugar, such as soft drinks, fruit juices, and pastries.
Most women who develop gestational diabetes will not need diabetes medicines or insulin, but some will.
If you are overweight, decreasing your
body mass index
(BMI) to a normal range before you get pregnant will decrease your risk of developing gestational diabetes.